Blakey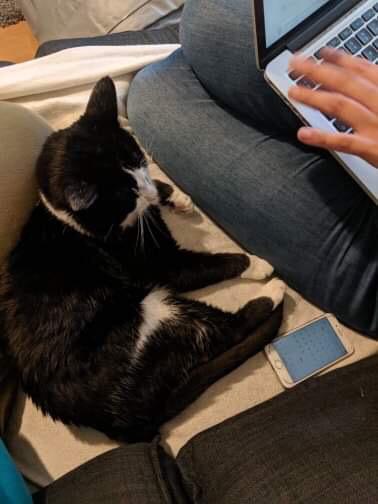 Blakey is a handsome black & white boy who was recently rescued as a stray. He had likely had to fend for himself for some time and hadn't been neutered.
We have now had him neutered, and he also had a full health check with our collaborating vet. Blakey is estimated to be approx 5 years old and apart from currently being underweight, he is in good health. He is now enjoying having regular meals, a soft bed and a safe environment.
Blakey is a laid-back, gentle and friendly boy who enjoys snuggling on the sofa with his fosterers, turning from one side to the other and requesting cuddles from whoever is around!
Blakey would be a wonderful addition to a family and could live with cat-savvy children who treat cats with kindness and respect.
Anyone adopting an indoor cat from us needs to be committed to creating a safe indoor environment, including cat proofing windows that will be opened, and cat proofing a balcony if there is one. We can advise on all this.