Damien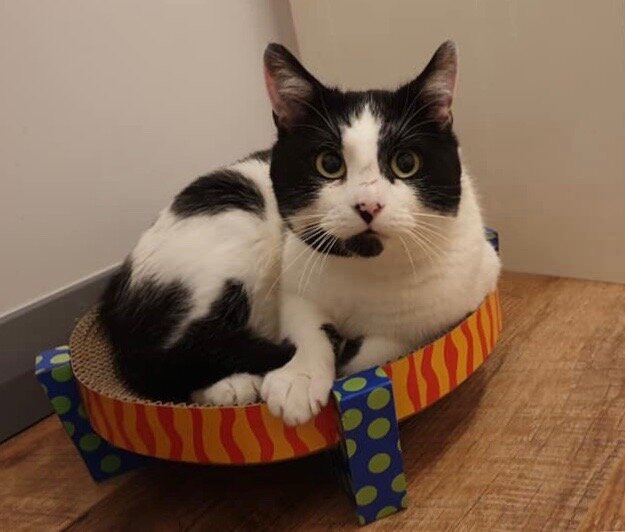 Damien is approx 2 years old and was rescued living as a stray. He has recently come into the care of Catcuddles and we are still getting to know him better.
He is a slightly timid but generally friendly boy. After having to defend his territory as a stray, he is cautious about other cats and would prefer a new home where he'll be the only pet.
Damien is looking for an adult-only home where he can settle and bond with his humans over time; we are sure he will come out of his shy shell and become a wonderful friend for someone.
We are looking for a home with outdoor access in a safe location, ideally backing onto a network of gardens for Damien to explore. A catflap will be required to be fitted at the back of the property.