Josephine & Mathilda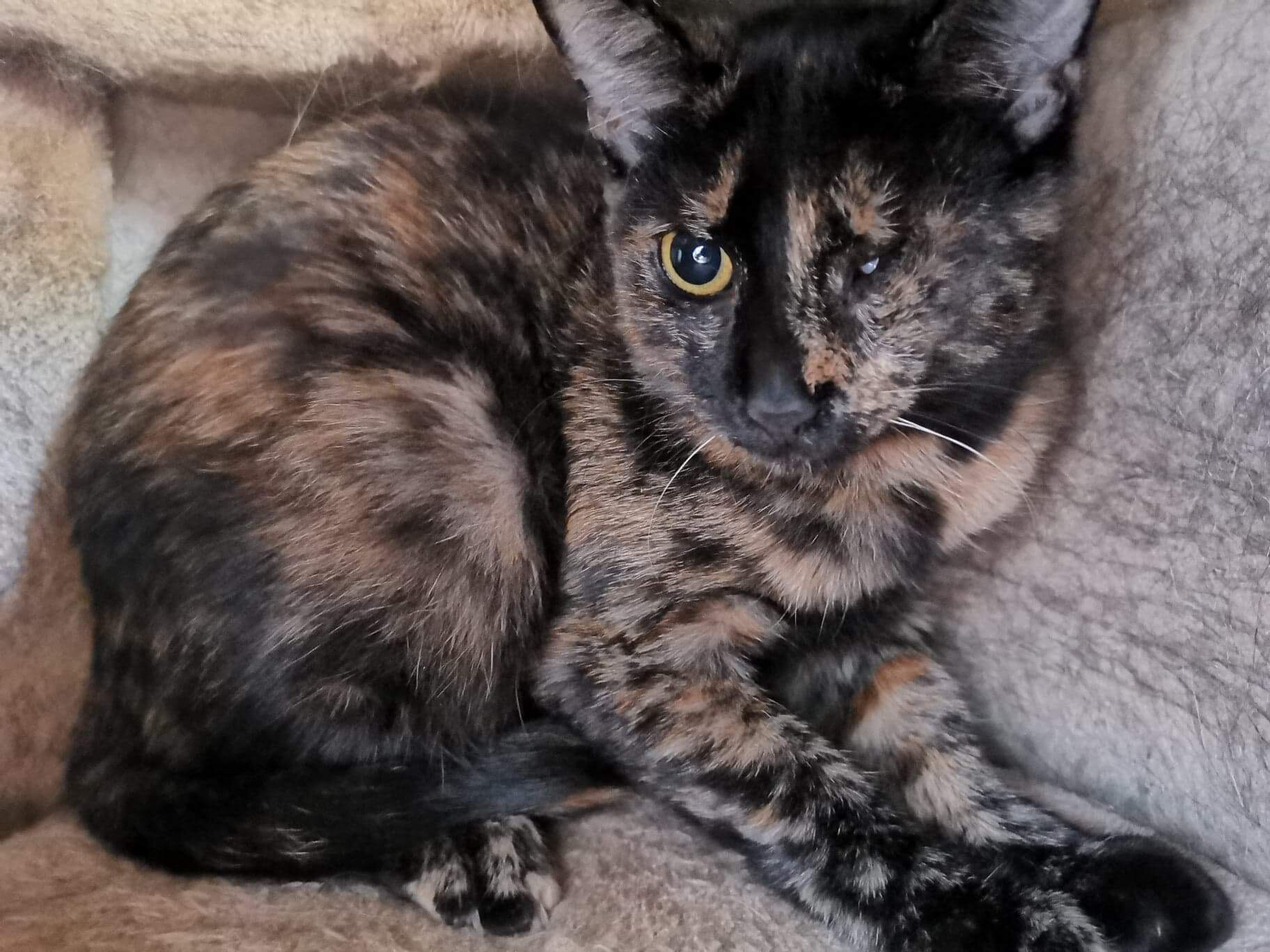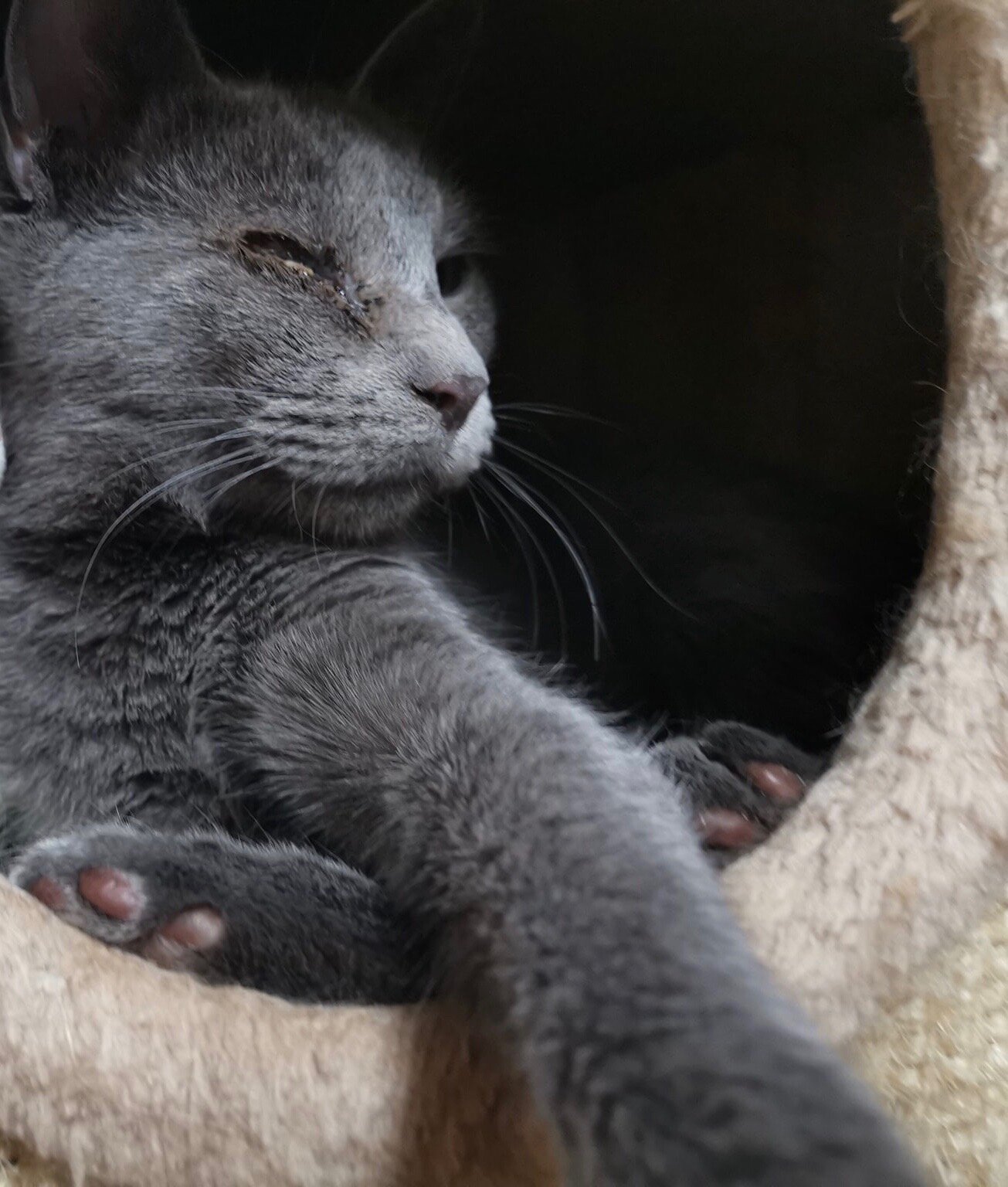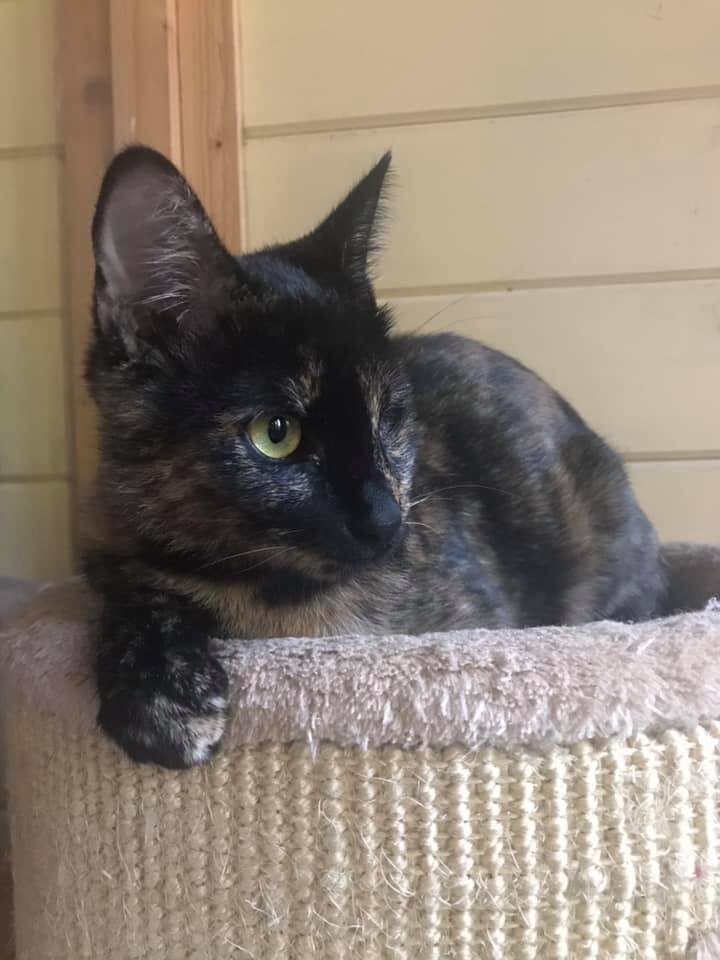 For a few years now, Catcuddles has been collaborating with a charity in Athens, Greece, to bring some of the special needs cats rescued from the streets of Athens to London. This October we have welcomed a group of cats to Catcuddles and they are now looking for their forever homes in London. These cats are well suited to living in indoor-only homes due to their needs and have been assessed as suitable for living indoors.
Josephine is, a friendly, purry, grey tabby. Josephine is blind and also has ataxia, which causes her to be a little unsteady on her feet. She's approx 5 months' old.
Tortie Matilda is cuddly, active and sweet. Like her sister, she is also blind. Like many visually impaired cats in Greece, she too lost her sight due to an eye infection when she was a tiny kitten, and is used to understanding the world using her other senses. Matilda is bonded to her sister Josefine and they will only be rehomed together.
Blind cats are very resourceful and use their other senses to navigate their environments. They may lack our ability to see but they have lots of love to give and lead happy lives in a safe indoor only home.
They are fostered in SE London (Abbey Wood), we home cats throughout London and the surrounding areas.
Anyone adopting an indoor cat from us needs to be committed to creating a safe and enriching indoor environment, including cat proofing windows that will be opened, and cat proofing a balcony if there is one. We can advise on all this.
Homes with children are fine as long as the children have some previous experience with cats and treats animals with kindness and respect their boundaries.
They are both vaccinated, neutered and microchipped and will come with four weeks' free pet insurance for you to activate at adoption.