Marble - RESERVED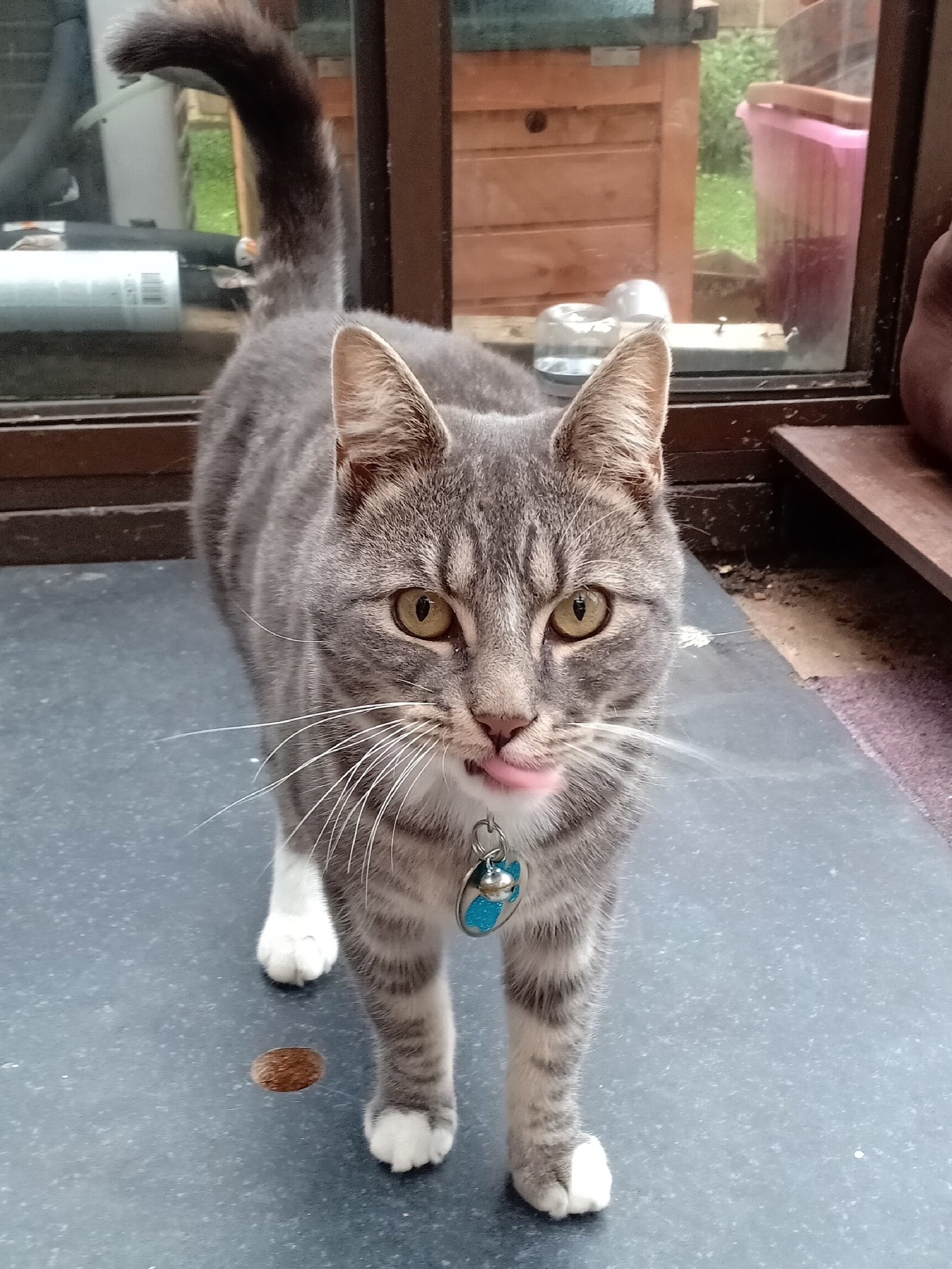 Marble is a beautiful grey tabby and has recently come to Catcuddles due to his owner's ill health.
This friendly 1 year old boy is quite sociable and loves playing with his toys. He enjoys a good session of strokes and cuddles with regular snoozes near the warmth of a radiator. He is happy and comfortable being around children.
Marble will need to have outdoor access in a safe location, ideally a network of back gardens to explore away from busy roads. All our outdoor cats will need to have a catflap fitted at the back of the property within a month of adoption, as any cat going out will need a way to have easy access back into the home.