Princess Florrie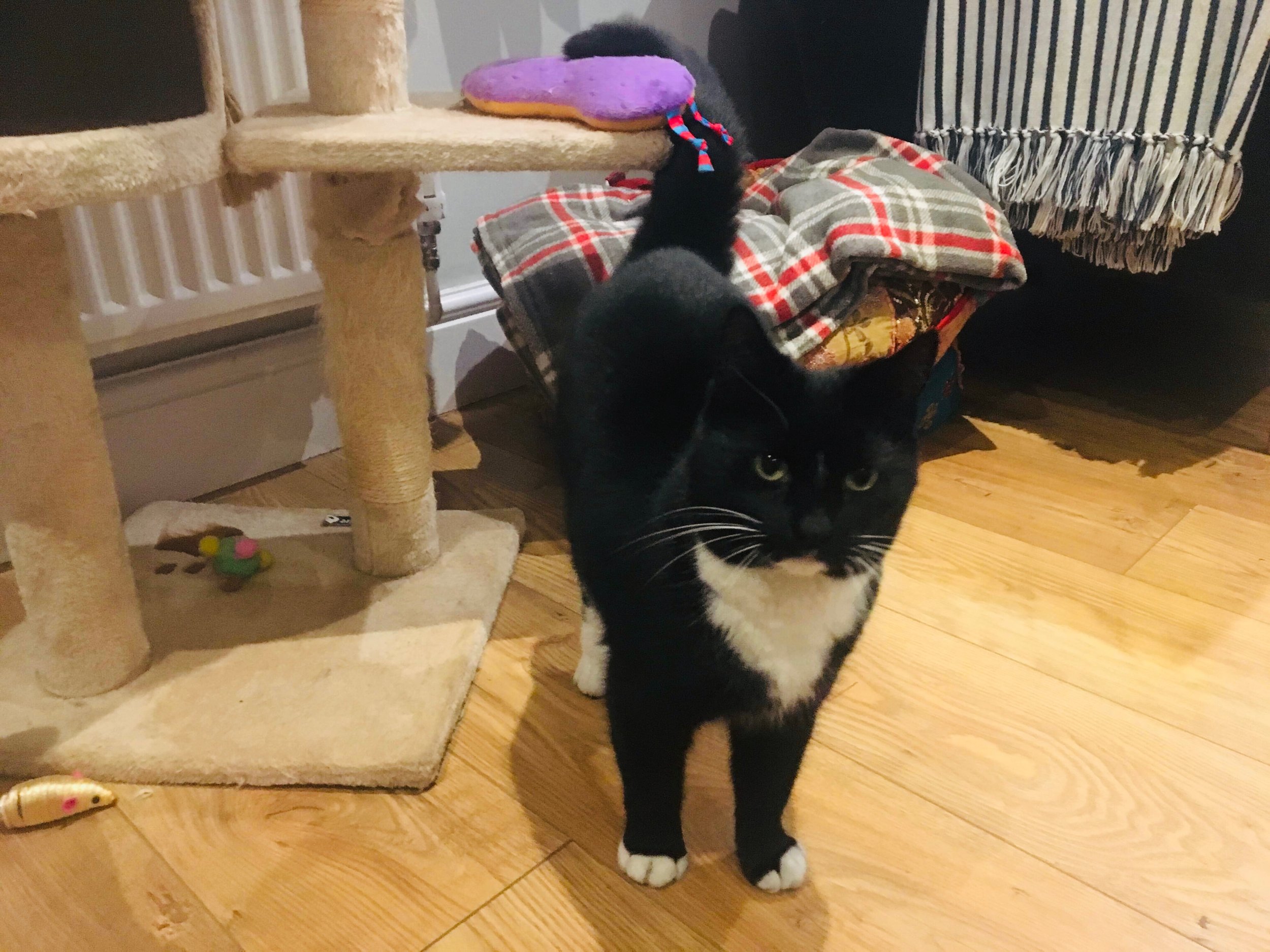 Princess Florrie is approx. 5 years old. She is an inquisitive, sweet natured and loving cat. She is initially shy and cautious with new people but develops a wonderful bond with people she knows well. Once you have gained her trust, Florrie adores fuss and attention – headrubs and chin tickles are her favourite! She loves being in the company of her human(s) and will purr for seemingly hours on end whilst snuggling up next to you on the sofa, rolling around on the floor or observing you from the top of her cat tree.
Florrie adores playing with small toys, particularly hair bobbles and loves catnip and the odd treat. She enjoys high vantage points such as her cat tree and loves watching birds and squirrels from the windowsill. She can occasionally swipe and nibble, usually when she is being overly playful or if you try to pet her in a way she isn't comfortable with, but overall, she is a gentle, sweet cat.
Florrie will need to be adopted into a calm one/two-person home as an only pet. In her previous home she had access to a safe network of gardens through a catflap and loved to play outside, so she needs similar outdoor access in her new home. Florrie responds very well to calm, non-intrusive attention, and if you let her take the lead in getting to know each other you will develop a lovely connection. She does not enjoy the company of children and needs owners who will respect her boundaries, particularly when getting to know each other.