Rocky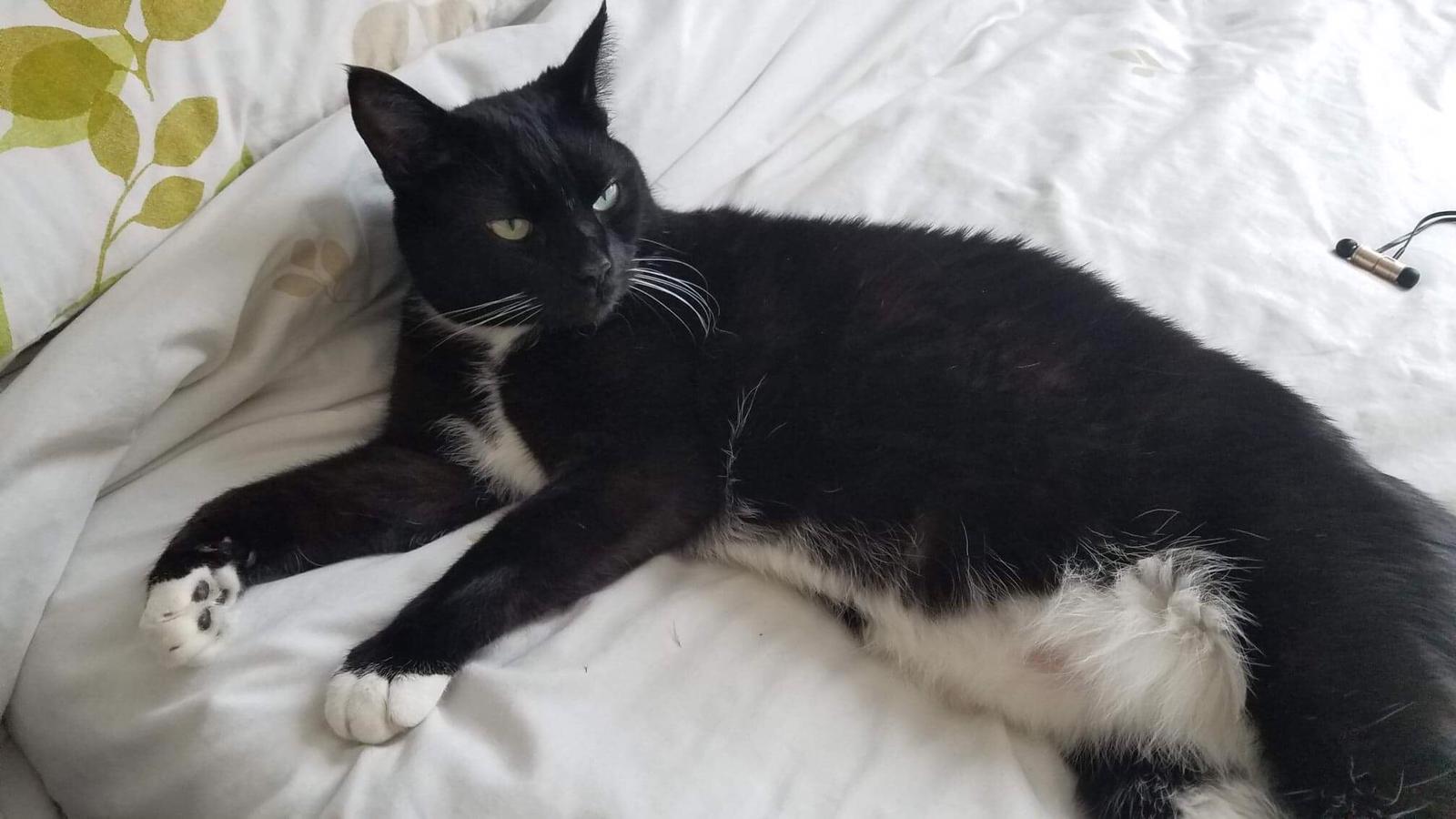 Handsome tuxie boy Rocky has come to Catcuddles in search of his perfect forever home due to struggling to live in a home with small children. 4 year old Rocky needs a home as the only cat, in an adult only household.
Rocky is , as his name suggests, a strong and independent boy. He knows what and who he likes - he is very friendly with those he knows and trusts, his previous owners describe him as almost dog-like in his loyalty. He loves attention and a fuss on his own terms; some of our volunteers have found he absolutely loves a cuddle (as can be seen in the photos). He does have a tendency to give a little nip if he doesn't like the way you touch or approach him but once you know him, you will learn to read his body language and any biting is likely to be a rare occurrence.

When not out out-and-about surveying his territory, Rocky enjoys naps in comfortable spots, ideally near his humans. Rocky is quite vocal, he likes a good chat and will let you know when he's hungry (which is always!).
Rocky is looking for a forever home that is calm and indulgent. He would best suit a single person or a couple with no children, and would be best for a confident cat person who won't be put off by his occasional biting (he doesn't bite hard). In return he would offer a lifetime of love and loyalty to the right person.
Rocky is quite a streetwise cat and enjoys spending time outdoors. He is therefore looking for a home with access to a garden, ideally surrounded by other gardens so he can have plenty of green space to explore. He will need to have a catflap installed at the back of the house.
Rocky needs to be the only pet in the home, and needs an adult-only home with no children now or planned in the future.