Bernie & Baxter are Safe!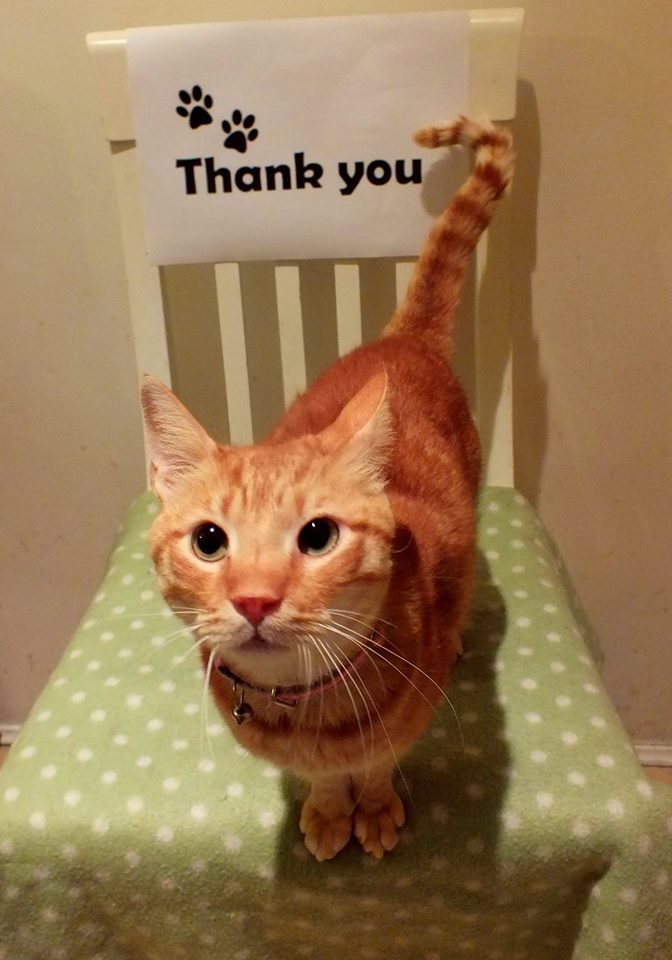 Yesterday we launched a fundraising appeal for Bernie and Baxter, two ten year old siblings who were facing homelessness after the sudden, unexpected passing of their owner.

Having exhausted the funds allocated for such cases, we were unable to begin our efforts to find them an emergency place until money was raised to cover the cost of their upkeep and veterinary care.

We posted our appeal with the tentative hope that we could secure the funds needed to help these cats, and the family of their late owner who were desperate to see them safe.

But the response that the appeal received went far beyond our hopes. It was instant, and it was humbling. Within a matter of hours we had enough funds to begin preparations to bring Bernie and Baxter into CatCuddles, as donation after donation arrived for the pair. With the donations came kind words and good will both for Bernie and Baxter, and for all those bereaved.

Some donations were especially significant, and we want to give special thanks - without compromising anyone's anonymity - to those who extended huge generosity towards these beautiful siblings.

But we are not without our gratitude for every single donation, the combined acts of kindness of all sizes that added up and took us to our goal.

Thank you all.

At a time when we are very full and overwhelmed with rehoming enquiries, it will not be easy to secure a space at the sanctuary for the pair, but we will make it happen. And when it does, we will have another very happy update for you all.

We will leave you with the words of the mother of Bernie and Baxter's owner, when she learned of the success of our appeal, and that their safety was assured;

"I am sitting here crying as I'm reading this. It's such a weight lifted off my shoulders and I now feel these beautiful cats will again a have a great life. Please extend my thanks to everybody for all they have done."